The Robotic scrubber represents the next generation of robotic floor care. The advanced vision-based A.I. system enables the robot to navigate complex, real-world environments. The machine is designed to work safely and efficiently alongside employees and can still be used manually for ad-hoc situations.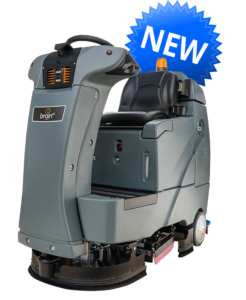 The RS26 rider auto scrubber is fully automated with a one-button programmable switch for training-free operation, and a three-setting pad pressure of up to 165lb allows for maximum cleaning efficiency.  Its digitized (1% to 5%) solution mixing system makes solution composition change simple, and the compact design gives the RS26 maximum maneuverability.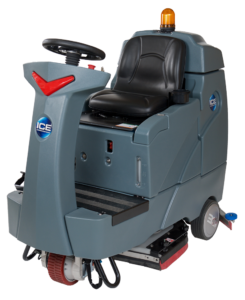 Large facility with a few tight spots? The i28BT is your solution. It too is a fully automated walk-behind scrubber with a 26 gallon solution capacity, an electrical actuator for pad pressure up to 119lb, and a durability-boosting cast aluminum brush deck with a curved squeegee. But it also has a 28in cleaning width, allowing...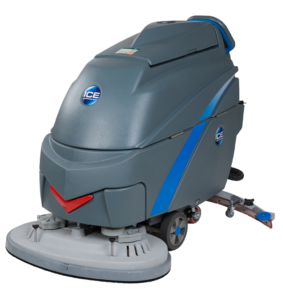 i20NBT is a self-propelled unit designed specifically for professionals like cleaning contractors. We know a busy schedule can mean that doing a job with speed is often as important as doing it well. That's why the i20NBT has an oversized tank capacity of 15gal, up to 99lb of pad pressure, and parts made of die-cast...